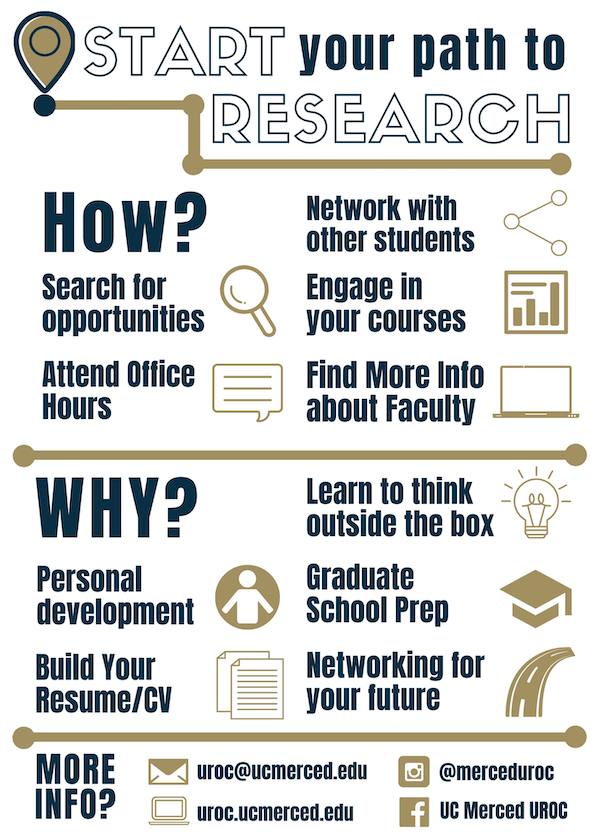 Prepare Early
Things to do in your first two years at UC Merced (first-time freshman) or first semester (transfer students):
Engage in your courses – learn more about your discipline
Go to office hours and talk to professors (after doing some homework on their research areas)
Work on your Resumé/ CV (curriculum vitae)
Look up UC Merced faculty in your discipline and learn more about their research
Ask professors, TAs, and graduate students about volunteering in labs or research groups
Connect with other undergraduate students who have done or are doing research
Application Workshops and Open Office Hours
Additional workshops will be announced for Spring semester to answer questions before the next February 15, 2021 deadline.
Link to join during the scheduled times. https://bit.ly/UROCSpringAppSessions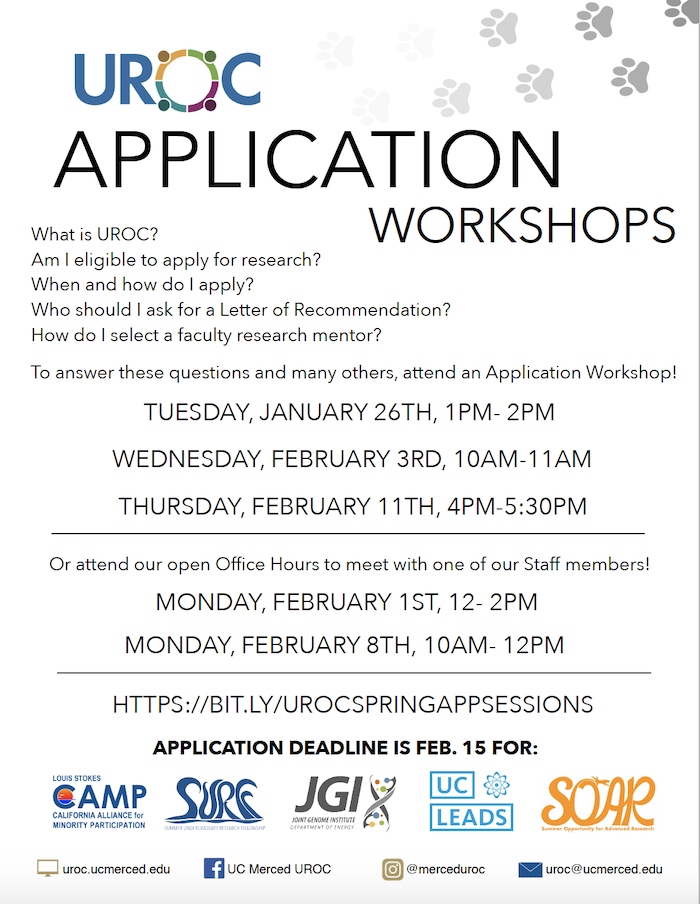 Explore this site to:
UROC opportunities allow students to apply academic knowledge in real-world settings. Research experiences outside the classroom expand your perspectives on practical issues, enrich your values, help you explore career paths, connect you with the campus and community, and more. The real-world skills gained through these experiences assist in career development and personal growth.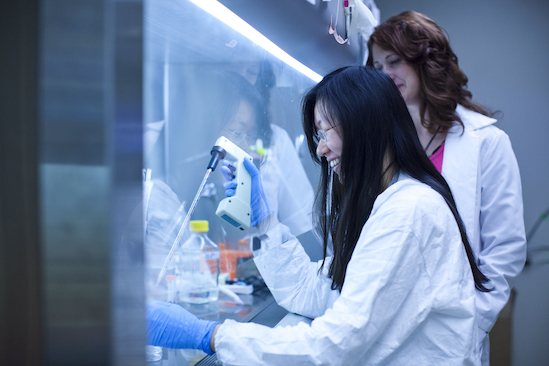 Search for research opportunities at UC Merced and other institutions.
UC Merced

UROC Campus Programs

Research Opportunities
Reference our Guide to Summer Research Programs for help if you are searching for REUs (Research Experience for Undergraduates).