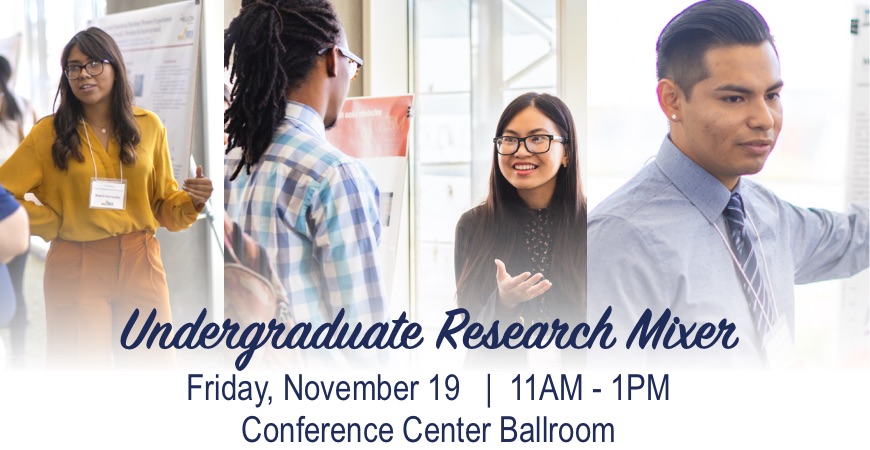 The Undergraduate Research Opportunities Center (UROC) is hosting the Research Mixer for students to learn about undergraduate research at UC Merced.
Current UROC scholars are presenting research posters and campus resources will be available to help you with your research journey.
Learn about the UROC Programs and other research opportunities for all disciplines, and network with UROC Scholars, Faculty Mentors, and Staff.
Student Poster Presentations
Current students interested in presenting their poster sign up here
Students need to consult with their faculty mentors before presenting research in a public forum
Resource Tabling
Any campus resources or offices interested in tabling please contact Jorge Arroyo, jarroyo22@ucmerced.edu
November 19, 2021  |  11:00am-1:00pm
UC Merced Conference Center Ballroom