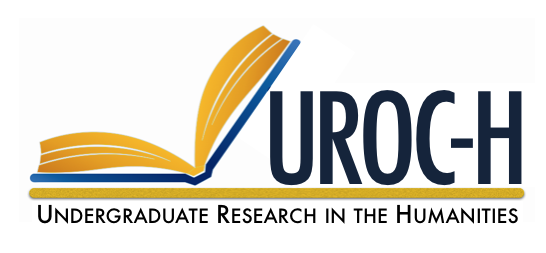 The goal of the UROC-H program is to engage promising UC Merced undergraduate students each year in faculty-mentored research during the summer and prepare them for advanced education in the humanities and humanistic social sciences.
"The term 'humanities' includes, but is not limited to, the study and interpretation of the following: language, both modern and classical; linguistics; literature; history; jurisprudence; philosophy; archaeology; comparative religion; ethics; the history, criticism and theory of the arts; those aspects of social sciences which have humanistic content and employ humanistic methods; and the study and application of the humanities to the human environment with particular attention to reflecting our diverse heritage, traditions, and history and to the relevance of the humanities to the current conditions of national life."
--National Foundation on the Arts and the Humanities Act, 1965, as amended
---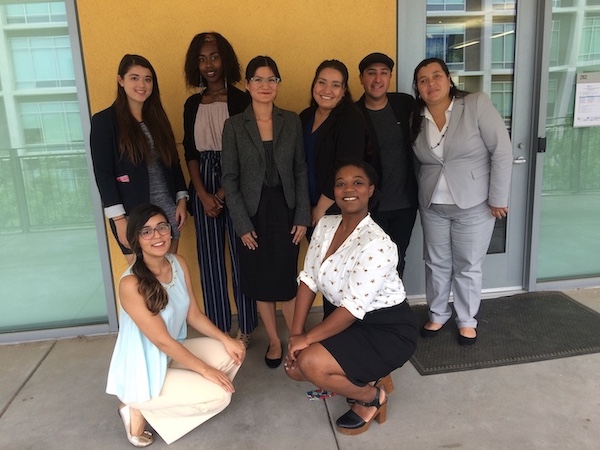 Program Eligibility and Requirements:
To be eligible for selection, each applicant must:
Be enrolled in a UC Merced undergraduate degree program until Fall 2023
Interested in conducting Humanities Research in the following majors or disciplines: Anthropology & Heritage Studies, Global Arts, Media & Writing Studies, History, CRES, Literature & Languages, Sociology, & Public Health
Be in good academic standing with the university, 3.0 GPA preferred but not required
Be on track to receive a bachelor's degree
Be able to demonstrate potential for success in a graduate program
Priority will be given to first-generation college students and underrepresented minoritized students
The following materials are needed to complete the UROC-H application:
UROC-H online application form
Statement of purpose and personal essay, as described in the online application
One letter of recommendation (from a faculty member preferred)
One unofficial transcript from the my.ucmerced.edu portal
Resume or CV
UROC-H will provide undergraduate scholars:
Mentorship by a faculty mentor and graduate student
Opportunities to join a UROC-H research cluster of 2+ students or work on an independent research project, both alongside a Faculty Mentor
Opportunities to engage and integrate community partners in your research
Participation in UROC's 9-week summer research institute (SURI) from June 5th - August 4th, 2023
$5,000 Undergraduate Research Fellowship:

$3,500 summer research stipend
$1,000 for conference travel to present your research
$500 to support research activities or supplies

Graduate school preparation & career coaching
Opportunity to  apply for the Public Humanities Project Grant
One-time opportunity to apply for Academic Year Research Funding Awards for Fall 2023 & Spring 2024
Summer 2023 Application:
OPEN NOVEMBER 1, 2022 & CLOSES JANUARY 30, 2023
Applications closed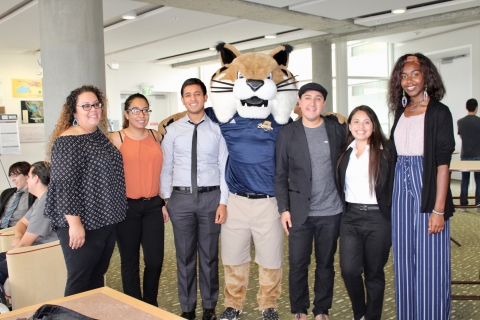 Faculty Information
UROC-H Faculty Cluster Proposal NOW OPEN:
November 1st - February 15th, 2023
UROC is holding an OPEN CALL to SUBMIT YOUR FACULTY PROPOSAL TO LEAD A UROC-H CLUSTER (work one-on-one with an undergraduate student or lead a research cluster of 2+ students) that may focus on team-based approaches and/or research themes in the Humanities or Humanistic Social Science. (Please note all UROC-H students in the research clusters will also have to develop individual research projects or have an individual research focus within the research theme.) The UROC-H program also aims to promote research opportunities that support undergraduate students in community engagement. Thus, The Center for the Humanities provides faculty and student teams interested in public humanities projects with opportunities to engage with local community organizations.
UROC-H will Offer Humanities Faculty:
Opportunities to work 1:1 with an undergraduate student or lead a research cluster of 2+ students (each student will be fully funded as a summer RA) throughout the 9-week SURI from June 5th - August 4th, 2023

Opportunities to engage and integrate community partners in your research

$500 in research funds per student mentored
How We Match UROC-H Scholars with Faculty-led Research Clusters
All faculty research cluster proposals will be shared during student interviews (February 2022) as potential research projects they could join and will also be sent out to all admitted scholars to seek a position in one of the proposed UROC-H research clusters, which includes your name and email address.
Admitted applicants will contact you to acquire a spot on your research cluster team.
We encourage you to meet with or interview all UROC-H scholars who contact you and express interest in your research.
The selection of UROC-H research scholars for your research cluster project is completely your choice.
The matching process is primarily based on the student's research interests to increase participation in the project as well as engagement in the research and graduate school process. Thus, UROC-H does not guarantee that all proposed Faculty-led Research Clusters will be initiated.
Please forward this application link, Apply to UROCH 2023, to any undergraduate students you think would be a good fit to join your proposed Research Cluster. Only students who submit a UROC application can be considered for funding or acceptance into the UROC-H Program.
Why We Encourage UROC-H Scholars to Join a Faculty-led Research Clusters
In the first three years of the UROC-H program, we allowed students to either design their own projects or join faculty-led research clusters. We have found that the faculty clusters are the most successful for both the research project and student development. Accordingly, most UROC-H scholars will now be part of faculty-led research clusters with team-based approaches and/or research themes, although exceptions can be made for student-designed individual projects if the student and faculty member develop a strong proposal.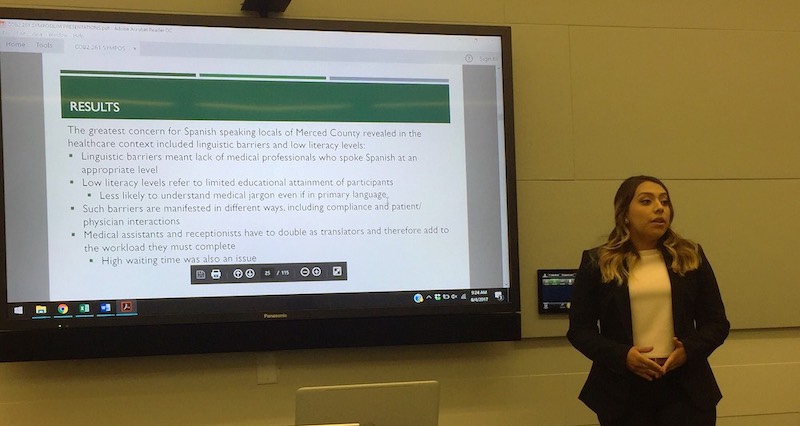 This collaborative program led by UROC, the Graduate Division, and the School of Social Sciences, Humanities, and Arts is made possible through a grant from the Mellon Foundation.

About the Mellon Foundation
The Mellon Foundation is the nation's largest supporter of the arts and humanities. Since 1969, the Foundation has been guided by its core belief that the humanities and arts are essential to human understanding. The Foundation believes that the arts and humanities are where we express our complex humanity, and that everyone deserves the beauty, transcendence, and freedom that can be found there. Through our grants, we seek to build just communities enriched by meaning and empowered by critical thinking, where ideas and imagination can thrive. Learn more at mellon.org.
---
Summer 2023 Application:
OPEN NOVEMBER 1, 2022 & CLOSES JANUARY 30, 2023
Undocumented students are eligible for this program.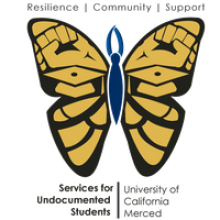 Contact Information
Aliyah McGuire
Undergraduate Research Opportunities Center
Student Services Building 231  
Phone: (209) 228-0177