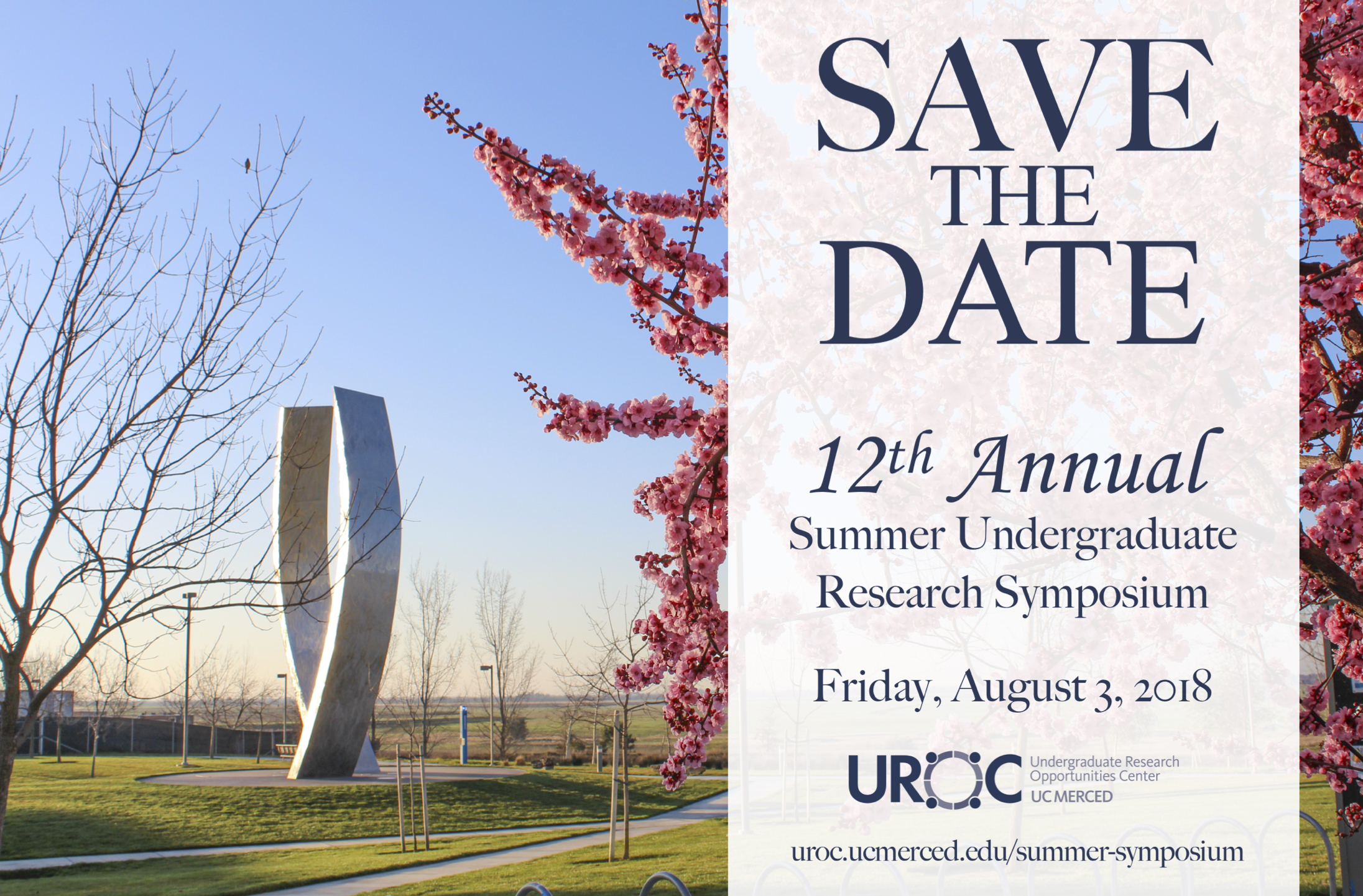 UC Merced offers a wonderful opportunity for undergraduate students to showcase their research in a professional setting via our Annual UROC Summer Research Symposium. Participants will have the opportunity to present their research project with a poster exhibition and ten-minute oral presentation.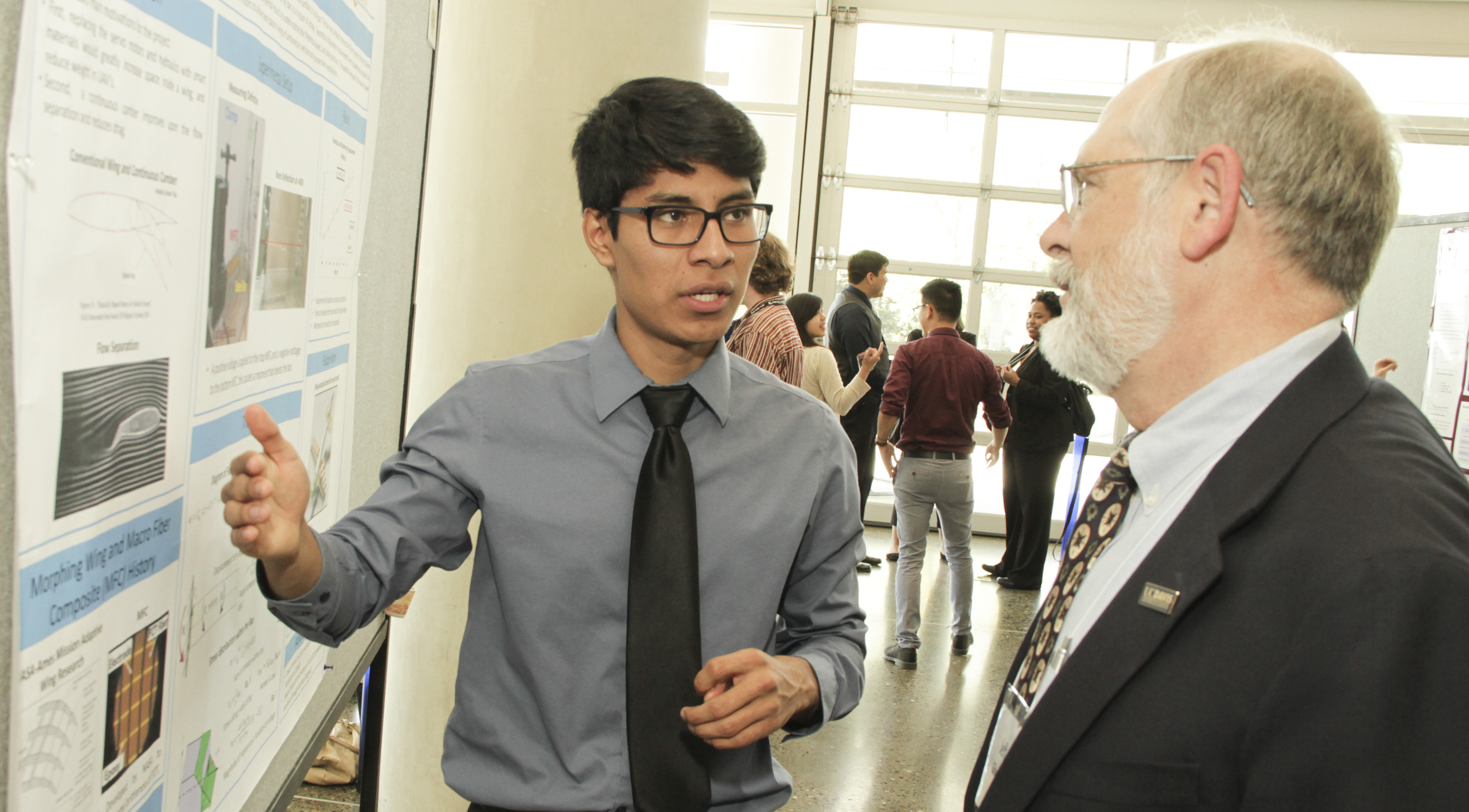 SUMMER RESEARCH SYMPOSIUM: FRIDAY, AUGUST 3, 2018
All are invited to a scientific exposition of research projects conducted over the summer by undergraduate scholars. To be eligible to participate:
Must be an undergraduate student participating in SURI

Research must be faculty-mentored (email will be sent to faculty member for verification)
Submit your summer abstract (follow these guidelines when submitting your abstract: uc_merced_symposium_abstract_guidelines.docx)
EVENT KICKOFF in COB1-120: 8:30 AM
ORAL PRESENTATIONS in COB 2 Classrooms: SSHA - 9:30 AM-11:30 PM | STEM - 1:00 PM-3:30 PM
POSTER SESSIONS in KL 355: STEM 9:00 AM-11:45 AM | SSHA - 1:00 PM-4:00 PM
Please join us and show our undergraduate researchers support. Presentations and Poster hall are open to the public!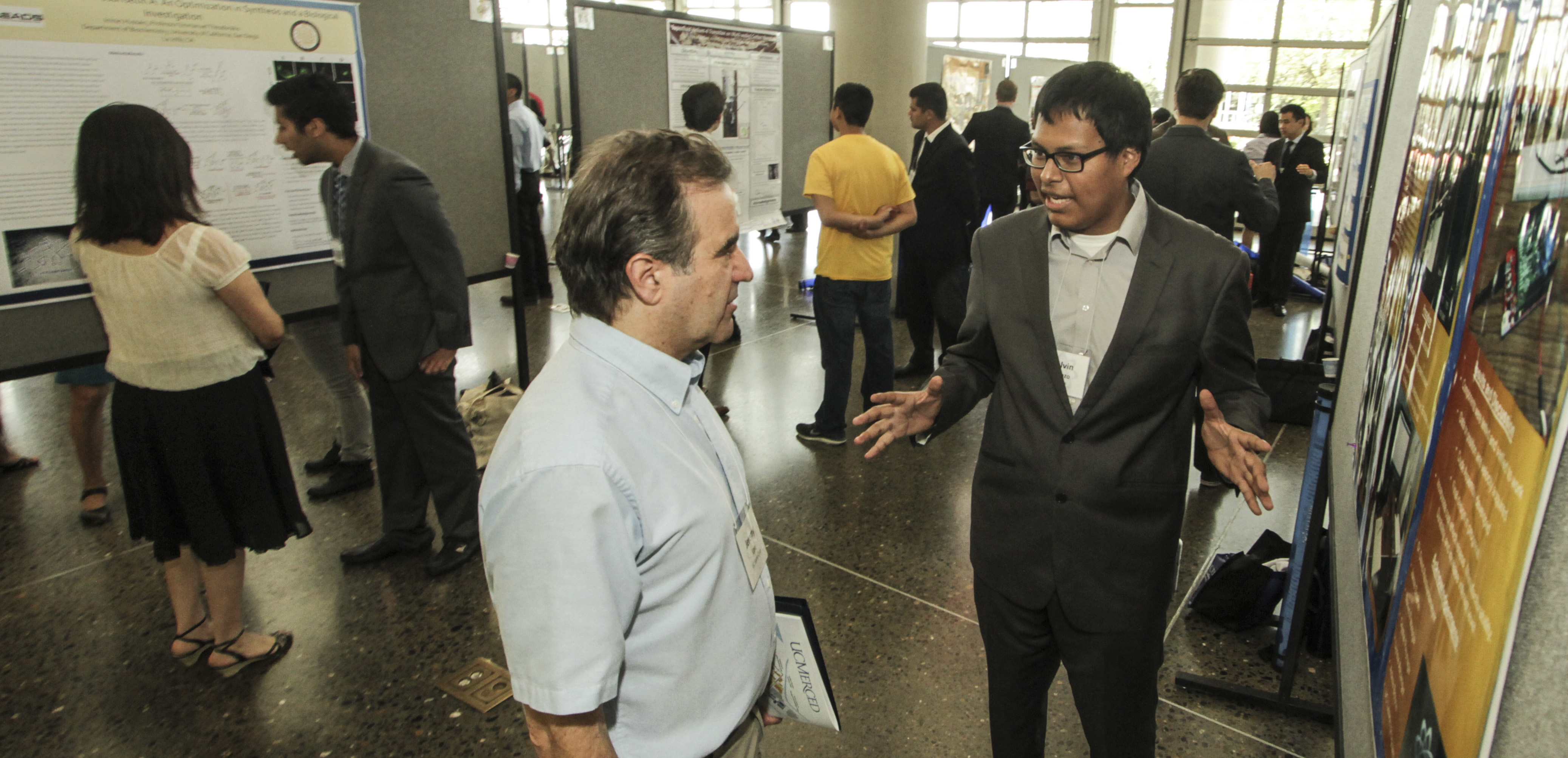 The general public is invited to attend any of the student presentations and poster sessions. Lunch provided for student presenters and faculty mentors.
2018 Program Booklet ==> 2018_symposium_booklet.pdf
2018 Symposium Agenda ==> symposium_2018_agenda.pdf
2018 Student Presentation & Poster Overview ==>  symposium_student_overview.pdf