SUMMER RESEARCH SYMPOSIUM: FRIDAY, JULY 31, 2020
UC Merced offers a wonderful opportunity for undergraduate students to showcase their research in a professional setting via our Annual UROC Summer Research Symposium. Participants have the opportunity to present their research project with a poster exhibition and a ten-minute oral presentation. 
All are invited to a scientific exposition of faculty-mentored research projects conducted over the summer by undergraduate scholars. To be eligible to participate:
Must be an undergraduate student participating in SURI or requested participation from faculty 

Research must be faculty-mentored (email will be sent to the faculty mentor for verification)
Complete a research poster to be presented
Submit your summer abstract (follow these guidelines when submitting your abstract: uc_merced_symposium_abstract_guidelines.docx)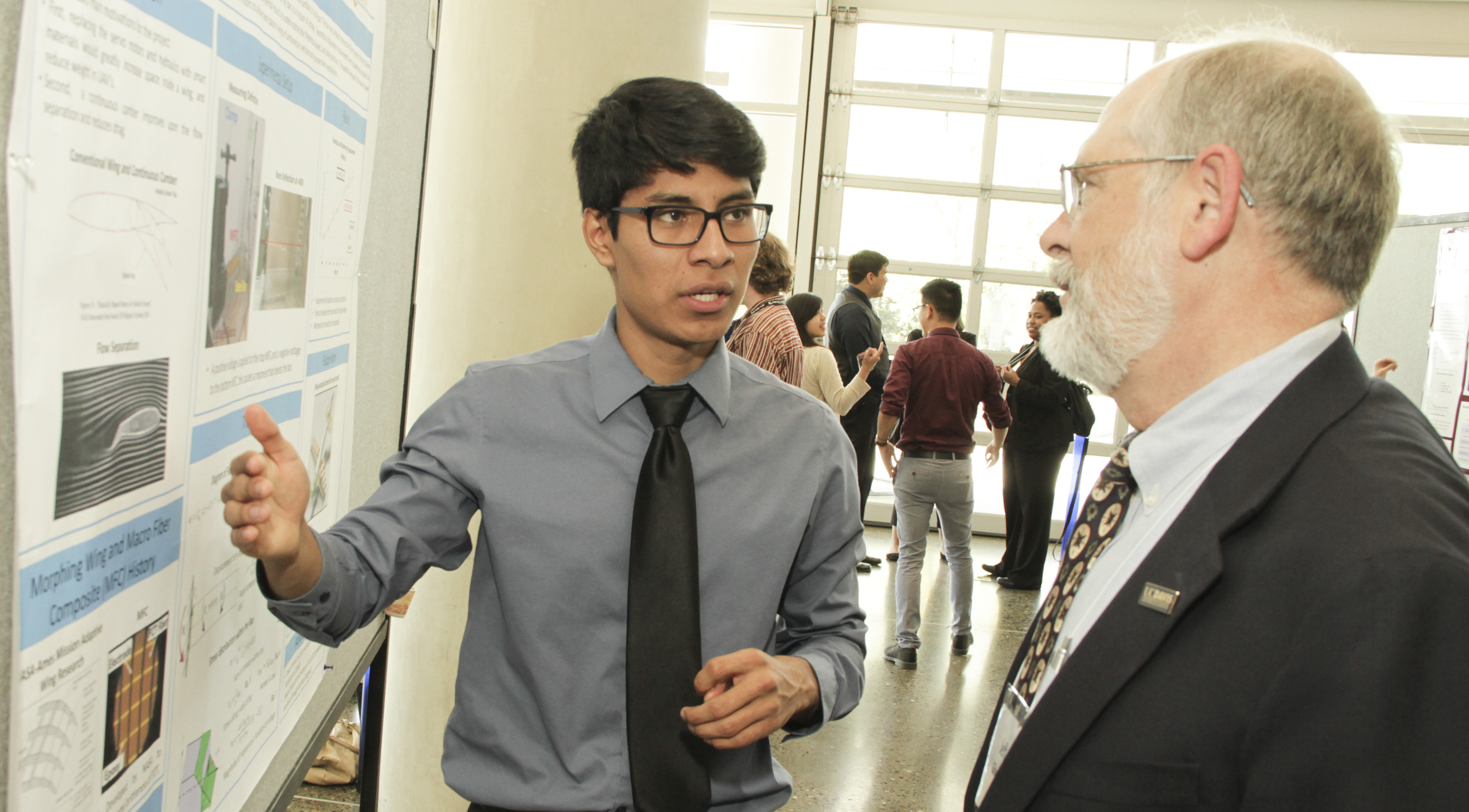 Agenda
WELCOME
8:30 AM in COB2-110
Lunch 
For Presenters and Faculty/Research Mentors in COB2-170
Ceremony
3:00PM-4:30PM in COB1-120
Coffee
From 8:45AM-1:00PM in COB2-266
Flash Talk Rooms
COB2-262
COB2-263
COB2-264
COB2-267
Poster Sessions in KL 355
Session A 9:00AM-9:50AM
Session B 10:00AM-10:50AM
Session C 11:00AM-11:50AM
Session D 12:00PM-12:50PM
Session E 1:00PM-1:50PM
Session F 2:00PM-2:50PM
Please join us and show our undergraduate researchers support. Presentations and Poster hall are open to the public!