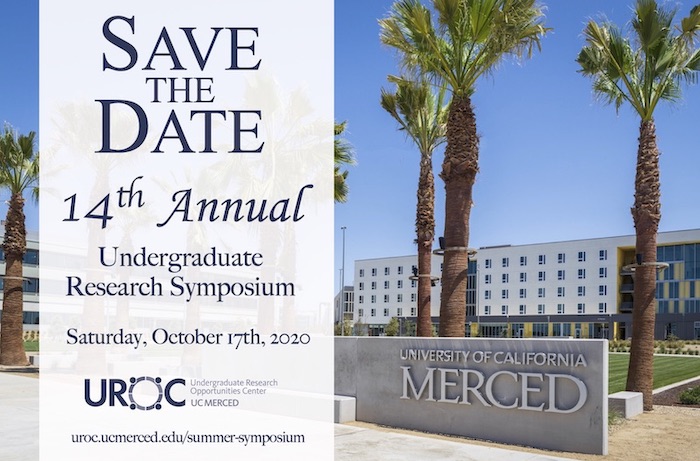 About the Symposium
Thank you for joining us for the 14th Annual Undergraduate Research Symposium. We look forward to seeing the scholars present their research from this summer they conducted with faculty mentors as part of the Summer Undergraduate Research Institute (SURI).
UROC at UC Merced offers this wonderful opportunity for undergraduate students to showcase their research in a professional setting. There will also be time for public Q&A after each presentation. Please join us to support and celebrate our undergraduate researchers. Presentations are open to the public so invite family and friends to support the scholars.
*This event usually takes place at the end of the summer but was postponed this year due to the Covid-19 pandemic.
The entire virtual event will be hosted on Zoom. Please update your application to the most recent version to ensure you are able to access the breakout rooms. https://zoom.us/download#client_4meeting 
Overview Schedule
Zoom Link
Meeting ID: 896 4460 4847
Passcode: UROC
9:00am-9:30am 

Student Presenter Check-In

9:30am-10:00am 

Opening Welcome - Sarah Frey, Vice Provost and Dean for Undergraduate Education and Marjorie Zatz, Interim Vice Chancellor for Research and Economic Development

Overview - Jorge Arroyo, Director for UROC

10:00am-10:15am    
Transition to Zoom Rooms and Presenter Setup
10:15am-12:00pm  
Student Presentations in Multiple Zoom Rooms
(new student every 15 minutes)
 
Break for Lunch 
1:00pm-2:30pm 
Student Presentations in Multiple Zoom Rooms
(new student every 15 minutes)
2:30pm-3:00pm 
Closing and Student Networking
Presenter Room Assignments and Times
Students are listed alphabetically by last name. 
View the Presentation Abstracts
Abstracts are short summaries of the research project to help the reader understand the general area of research, the methods or theoretical framework for the project, and often the outcomes/results of the project. 
The presentations today are development opportunities for the students to enhance their presentation skills and will often be practice for regional and national conferences. Please support their development by providing constructive feedback and helpful advice. You can also provide feedback to UROC about this virtual symposium using this same form.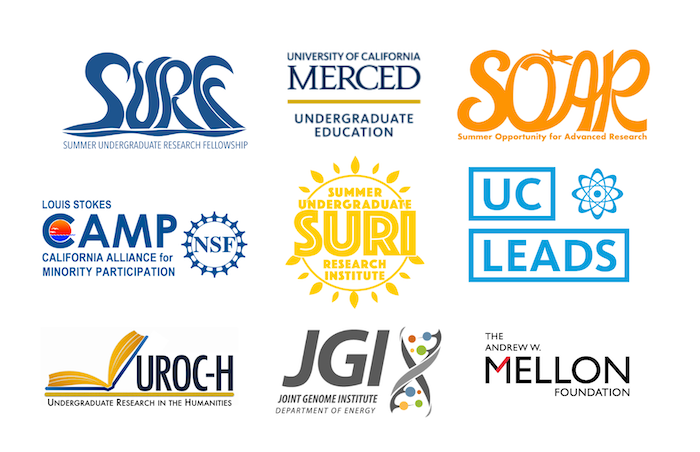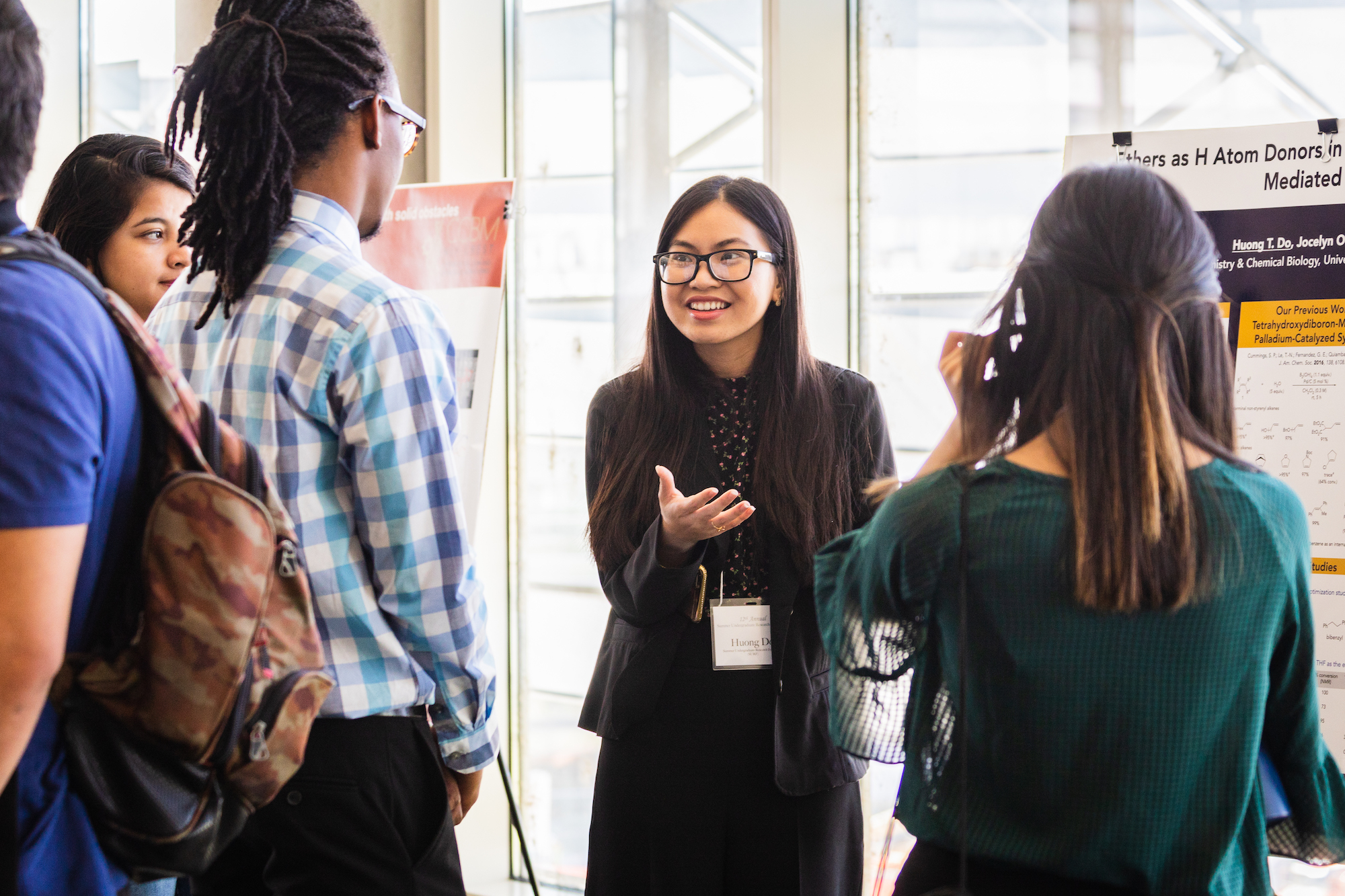 All are invited to an exposition of faculty-mentored research projects conducted over the summer by undergraduate scholars. To be eligible to participate:
Must be an undergraduate student participating in UROC SURI, or participated in faculty-mentored research at UC Merced

Approval from faculty mentor (email will be sent to the faculty mentor for verification)

Complete a research poster or oral presentation to present

Submit your abstract (follow these guidelines when submitting your abstract: uc_merced_symposium_abstract_guidelines.docx)
Please join us and support our undergraduate researchers. Presentations and poster hall are open to the public.
Registration
Students can register here. Students need confirmation from their faculty mentor prior to registering and need a final review of materials/files before submission to UROC.
*Ths event was postponed from this summer due to the Covid-19 pandemic.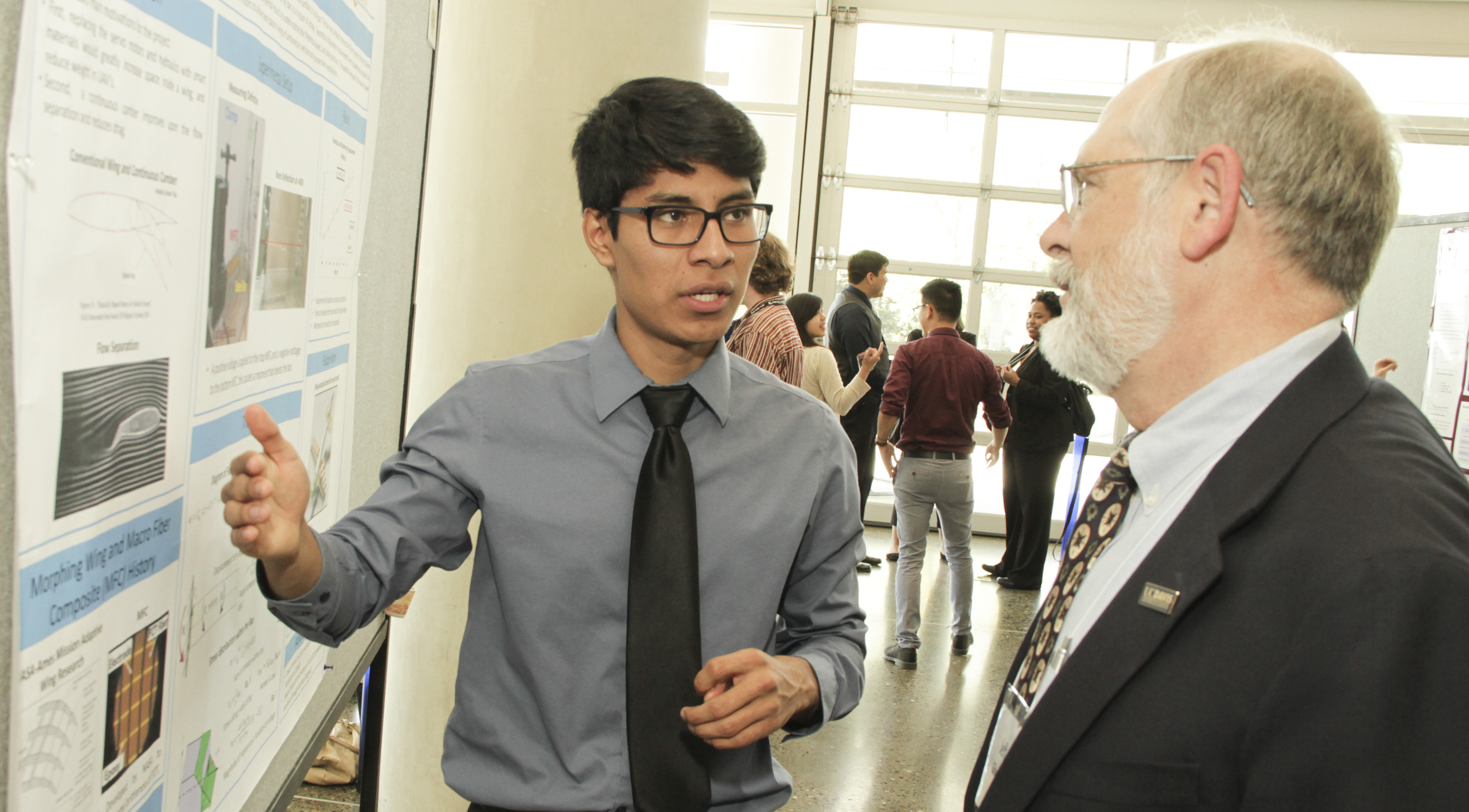 Past UROC Symposia
Visit the Past Presenters page on our website to view program booklets from previous symposia.
You can also view research from this summer on our Virtual Showcase. Visit the 2020 Virtual Showcase website to view student projects.