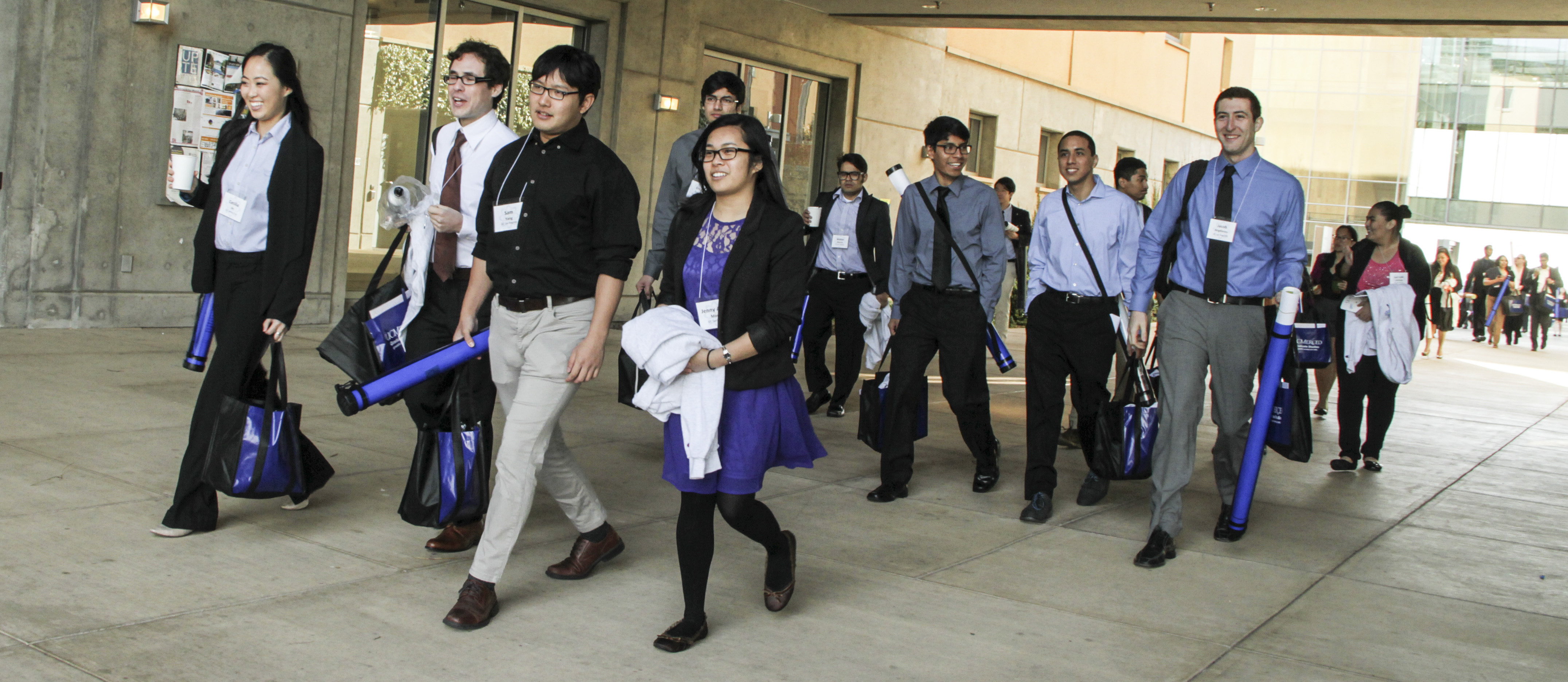 What is Research?
Research is a process of discovery that leads to our understanding of the world around us. Research has brought us new medicines, faster technologies, and ideas that contribute to the betterment of our culture and society. This page is designed to introduce students to some of the cutting-edge research taking place at UC Merced and provide advice on how to get involved in the action as an undergraduate. 
Research can consist of:
Asking a question nobody has asked before
Documenting the narratives of others
Building on and challenging existing knowledge
Communicating research developments and information to diferent audiences 
In practice, research methods vary widely depending on the academic discipline's accepted standards, the individual researcher's preferences, or a particular study's needs. Research in science and engineering often involves conducting experiments in the lab or in the field. Research in the arts, humanities, and social sciences may include archival work in the library or on the internet, conducting surveys or in-depth interviews, and a wide range of creative and artistic projects - from costume design to playwriting to curating a fine arts exhibit.
Click here to find out more about undergraduate research on a national level!
Why is Research Important?
Participating in undergraduate research gives you the opportunity to:
Work one-on-one with internationally distinguished faculty
Participate in cutting-edge research projects with far-reaching impact
Make significant contributions to a field you care about
Enhance your competitiveness for graduate or professional school admission or high-level employment
As a student researcher, you will experience:
Developing and implementing research protocols
Critical thinking and analysis
Writing research papers
Presenting research findings at scholarly meetings (on-campus, statewide, national)
Collaborating with other researchers
How Do I Get Involved?
There are different ways to get into research:
Networking with your peers
Talking to professors
Identifying and applying to research programs at UC Merced
Identifying and applying to research programs across the country

---
Requirements for UROC Programs
UROC online application form
Statement of purpose and personal essay, as described in the online application
One letter of recommendation from a UC Merced faculty member (SOAR requires two letters)
One unofficial transcript from the my.ucmerced.edu portal
Resume or Curriculum Vitae (CV)
Click the links above to search for research opportunities. 
 
How Do I Find a Mentor?
Consider your research interests. Don't know what they are? Browse through faculty profiles on department pages and look at their research interests. You can also browse research programs to look at the faculty involved. This will help narrow your options.  Click here to view current UC Merced Faculty profiles.
You can also browse graduate programs at UC Merced to discover research faculty in specific areas. UC Merced Graduate Degree Programs
I conducted research, now what?
Communicating your research is just as important as conducting a research project. You may have presented your work in a journal club, research group or lab meeting, or with peers, but to further your development you need to present to a wide range of experts.
To practice this skill, you can attend conferences and symposia to network with other researchers. Click here for more information on presenting your research.