Joint Genome Institute (JGI)
The Department of Energy's Joint Genome Institute (DOE JGI) is managed by the Department of Energy's Office of Biological and Environmental Research (BER) to produce high-throughput DNA sequencing and analysis in support of its missions in alternative energy, global carbon cycling and biogeochemistry. This valuable partnership provides UC Merced students with the opportunity to experience research in a national laboratory setting. 
---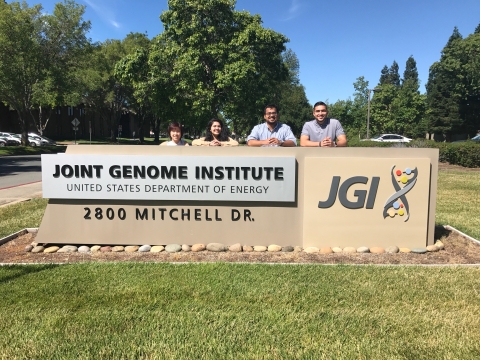 Types of Research
Data science will be the emphasis for Summer 2019 projects. JGI will be relocating to the LBL main site this coming summer, which will impact hosting students on site. Students with basic microbiology and/or genomics understanding, ability to analyze large data sets, coding, and some experience with Python will be given priority in the application process.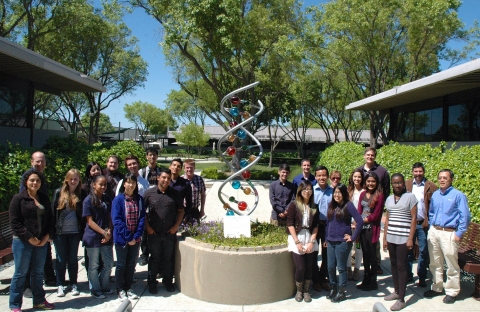 Program Eligibility and Requirements
To be eligible for selection, each applicant must:
Be enrolled in a UC undergraduate degree program
Be on track to receive a bachelor's degree 
Be in good academic standing with the university
Be able to demonstrate potential for success in a graduate program
Prior research experience preferred
The following materials are needed to complete the JGI application:
UROC online application
Statement of purpose and personal essay, as described in the online application
One letter of recommendation 
One unofficial transcript from the my.ucmerced.edu portal
Resume or CV

Application Period for Summer 2020 will close February 17, 2020. UROC will coordinate the selection of scholars with JGI Researchers. 
Students can still apply to other national labs through the SULI application.
US Department of Energy - Science Undergraduate Laboratory Internships (SULI)
Contact Information:
Jorge Arroyo 
Director, Undergraduate Research Opportunities Center
Student Services Building, 230
University of California, Merced