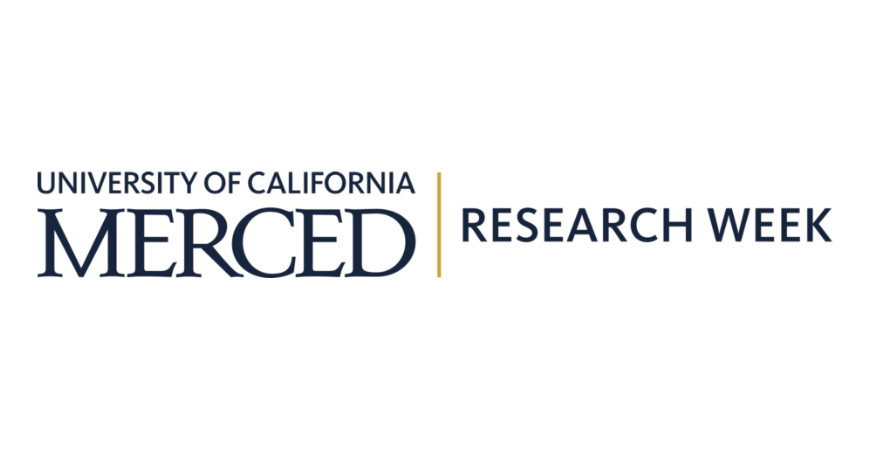 UROC Events during Research Week
Faculty Flash Talks  |  March 8
Faculty will present current projects in 15-minute increments to inform students of available research opportunities. This event gives faculty a chance to engage with new students and students a chance to find projects for future development.
Faculty can sign up here Sign up here
---
Research Week Showcase  |  March 9
All UC Merced students (undergraduate and graduate students) are encouraged to participate in the Research Week Showcase to present their research conducted at the institution to the broader campus and local community. Campus research groups, postdocs, and faculty PIs are also encouraged to highlight their work during the event to promote research and to attract new undergraduate students to their projects.
---
ReCCES Reception  |  March 10
Join us to celebrate research conducted in collaboration with the community. Learn about current research projects and how to get involved in future projects to connect research to our community goals. Additional faculty and students will discuss their projects from across the Central Valley which directly involve community members.
Meeting ID: 872 1398 0361  |  Passcode: recces