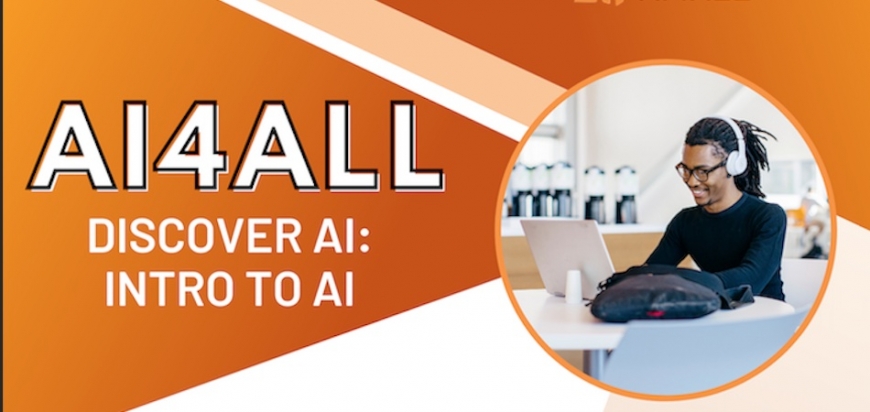 Discover AI is a virtual program for hands-on instruction to computer science and artificial intelligence, ethical issues with AI implementation, and tech career possibilities.
Open to all students in ANY DISCIPLINE!
Sign-Up Here for this free opportunity!
AI4ALL Info
AI4ALL is designed to bring together and highlight voices that have been historically excluded, and that will lead and shape the future of AI. Our vision for AI is a world where diverse perspectives, voices, and experiences unlock AI's potential to benefit humanity.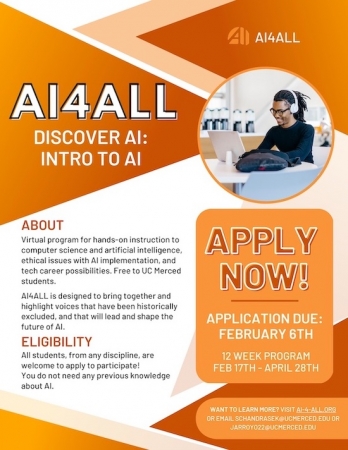 Artificial intelligence is having a huge impact on our world. You can use AI to solve problems you care about, like climate change, misleading news headlines, and disease diagnosis - though it can also be misused.