UAB Kidney Undergraduate Research Experience (KURE)
The KURE program incorporate focused training of undergraduate students to foster development of critical thinking, communication, and hands-on basic and translational kidney research skills. This 8-week program hosted by the University of Alabama at Birmingham (UAB) will also expose our scholars to the rigor and depth of scientific thinking and communication skills that will prepare them to contribute to medical advances throughout their careers.
---
Participants
Students from campuses located all over the nation who have finished at least their sophomore or junior year of college will be accepted to the 8-week paid summer program to work with UAB faculty members on independent research projects. On-campus room and board will be provided to students. Students will receive a stipend of $2,500 for their participation in the program.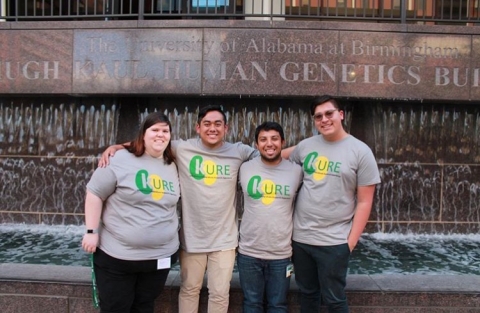 Requirements
The basic recruitment process will include applications and interviews at UC Merced. Students apply through the UROC website including their unofficial transcript with current grade point average, personal statement of career goals and interest in the program, as well as an interview with 2 faculty members. We require GPA > 3.0 at the time of acceptance and an understanding of the commitment to research. 

The Curriculum
Each student will work on independent research projects under the supervision of the senior scientist or a senior member of that research group. A policy statement of the expectations will be provided to both mentors and students prior to the beginning of the rotation. The KURE scholars will participate in a unique journal club series designed to give insight into both the basic science and the clinical science aspects of common diseases. At the completion of the 8-week program, students will complete an evaluation of the Program and their individual research experiences as well as participate in a symposium to present their research. 
Basic and Clinical Research
The career possibilities in both basic and clinical science will be further explored by students being given the option to shadow a clinician for a day, to give them a realistic concept of careers at an academic medical center.
Types of Research
The focus of most research projects will be on understanding the physiology as well as pathophysiology of the renal and cardiovascular systems. Students will be involved in research projects ranging from studying the role of endothelin-1 and nitric oxide synthase in renal physiology to investigating how childhood adversity promotes vascular and renal damage.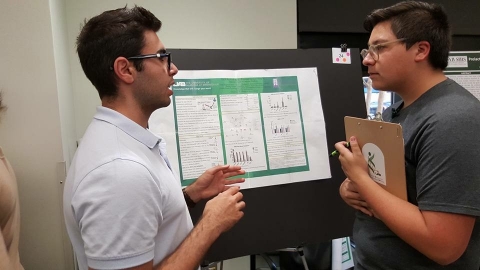 The following materials are needed to complete the KURE application:
Resume or Cirriculum Vitae (CV)
Statement of purpose and personal essay, as described in the online application
One letter of recommendation from a UC Merced faculty member
One unofficial transcript from the my.ucmerced.edu portal
Application period for Summer 2019 is Now Open: Apply Now! UROC will coordinate selection of scholars with KURE faculty.
Contact Information:
Jorge Arroyo
Interim Director, Undergraduate Research Opportunities Center
University of California, Merced
Email: jarroyo22@ucmerced.edu
Professor Rudy Ortiz
School of Natural Sciences
Program Director, KURE
University of California, Merced
Email: rortiz@ucmerced.edu