Undergrads Showcase Research at Sacramento UC Day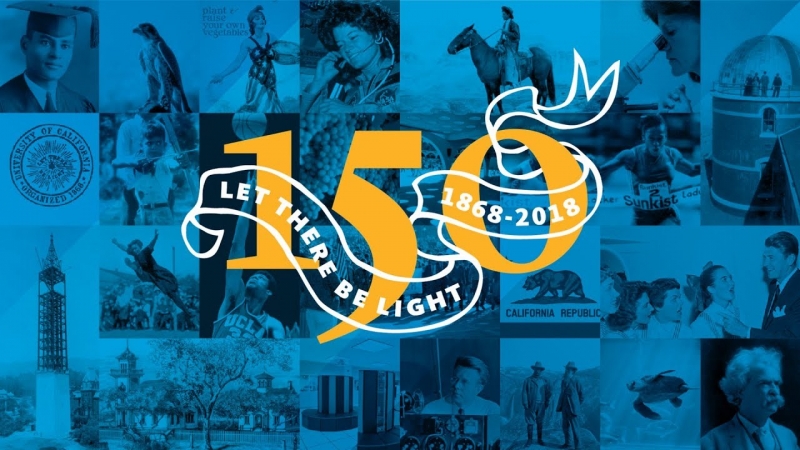 Two UC Merced students were among a group of 22 University of California scholars who presented research to alumni, lawmakers, President Janet Napolitano and others to demonstrate how they are creating new knowledge while gaining valuable experience. Verenize Arceo of Winton and Julio Perez of Haywood, both fourth-year students, joined 20 other undergraduates from across the University of California in Sacramento on Feb. 26 for the undergraduate research showcase. The event was part of a series of celebrations to observe UC's 150th anniversary and highlight research opportunities available to undergraduates. Arceo and Perez also participated in the 2017 Summer Undergraduate Research Institute hosted by the Undergraduate Research Opportunity Center (UROC). Arceo is a UROC-H scholar funded by the Andrew Mellon Grant for research in the humanities. Perez participated as a Summer Undergraduate Research Fellowship (SURF) fellow, which is funded by the Office of the President.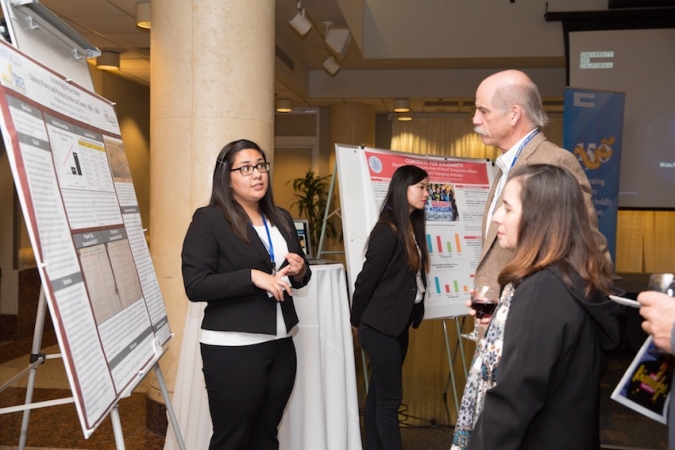 Arceo, a history major, is using old records to piece together a vanished part of Merced's County's history - a Chinese community that was among its earliest settlers but is absent from history books.  "I always thought of history as reading and writing", says Arceo, who is conducting her research under the guidance of David Torres-Rouff in the School of Social Sciences, Humanities and Arts. "Now, all of a sudden, here I am in the archives, with the gloves on, handling these 100-year-old documents," she said. "This has exposed me to a world I didn't know existed." Early census data for Merced County show that the Chinese community grew from 13 people in 1860 to 518 by 1880. Records show them buying and selling land, an indicator of money and power. But newspapers written at the time made little mention of the population and historical records are equally elusive.  Using limited information from abailable records and supporting data like real estate bills of sale, Areceo is reconstructing that community's history. 
"There are all these people whose stories are missing; I'm trying to give them their voices back," she said 
In his work as a research assistant at UC Solar, mechanical engineering major Perez is part of a team working to create innovations to further and improve renewable energy.  Working under the guidance of Gerardo Diaz in the School of Engineering, Perez is part of a research team that has designed and tested a novel solar thermal collector that could replace natural gas for heating water in homes. The aluminum used in the collector is both cheaper and more efficient than the copper currently used in commercial production. 
"The passion and experience I've developed by being able to participate in this research is something that I'll always take with me," he said.