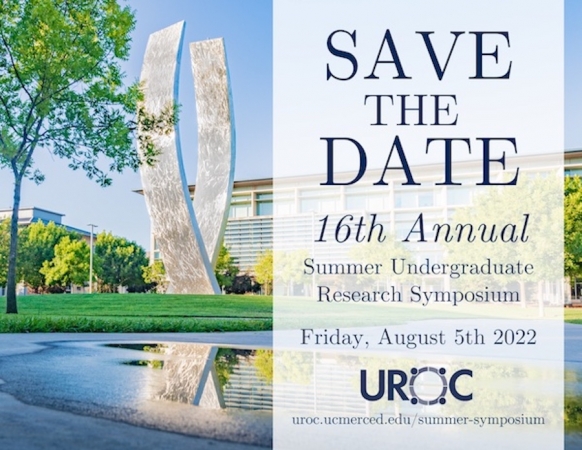 The Summer Undergraduate Research Institute (SURI) scholars will present their research projects conducted this summer alongside their faculty mentors. We are so excited to see the progress they have made! Stop by anytime during the day to view these research projects! 
16th annual Undergraduate Research Symposium
Conference Center
9 a.m. - 3 p.m.  |  Friday, August 5
Light Breakfast and Lunch Provided
 
We hope to see you there! Please share with students, friends, and community members to support students from across all disciplines in their research journey.
Learn more about the symposium here: https://uroc.ucmerced.edu/summer-symposium